For accurate appraisals you can trust in the City of Harrison Twp and Macomb County, contact Prompt Appraisal
As licensed appraisers, we have the training and competence to give you the type of reliable property value opinions that banks and major lending institutions need for mortgages. With years of experience under our belt, we're more than ready to tackle a variety of property types.
When the value of real estate in or around Macomb County is needed, trust nothing less than a licensed appraiser from Prompt Appraisal for an accurate estimate of market value.

Increasing your HELOC (Home Equity Line of Credit)

Removing Private Mortgage Insurance by helping determine if you have 20% equity in your home

Loan originators needing an experienced Macomb County appraiser

Divorce settlements when an accurate value estimate of the shared home is needed

Finding a profitable listing price that also reduces time on market

Challenging your property's assessed value if you live in an area where real estate prices have fallen off

Review appraisals: Getting a second opinion on a past appraisal in or around Harrison Twp, Michigan

A reliable expert witness for court cases involving the value of real estate in Harrison Twp

Bankruptcy cases where the value of real estate in or around Harrison Twp, Michigan is relevant

Documenting current or past market value

Getting an accurate, yet affordable, floorplan sketch and appraiser-verified estimate of a home's gross living area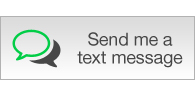 There was a problem returning the RSS feed.